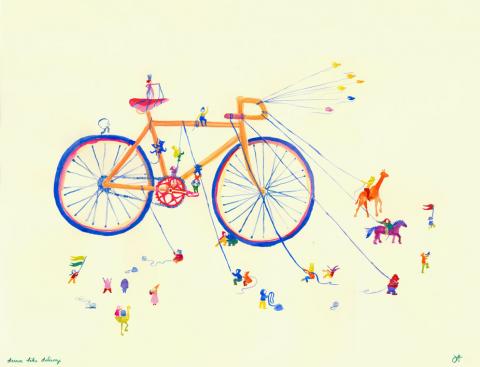 Want to be volunteer Pantumacona? Many of you have said yes :)
The meeting will take place this Saturday May 7 at the Civic Centre Barceloneta
C / Conreria 1, 08003 Barcelona.

Facebook event: https://www.facebook.com/events/947405878710195/
If you can not attend can reply to this email and talk about how to help the Pantumacona.

Organize this event excites us much yet has involved getting down to hard work.
We need people who like fun doing well in the city.
We call one last meeting before the Pantumacona for those who want to participate, and most have a passion for cycling. Even if you have not been to any previous meeting.
We work in commissions, there will be activities where your help is significant.
In the meeting, we will explain the activities to do and you can register yourself where you want.
Some of the activities that need help are:
-Take Video / pictures during the event or from strategic sites
-To Cook
-Transport materials
-Serve drink
-Collaborate in the bike parking
-etc.
We will wait for you ;)